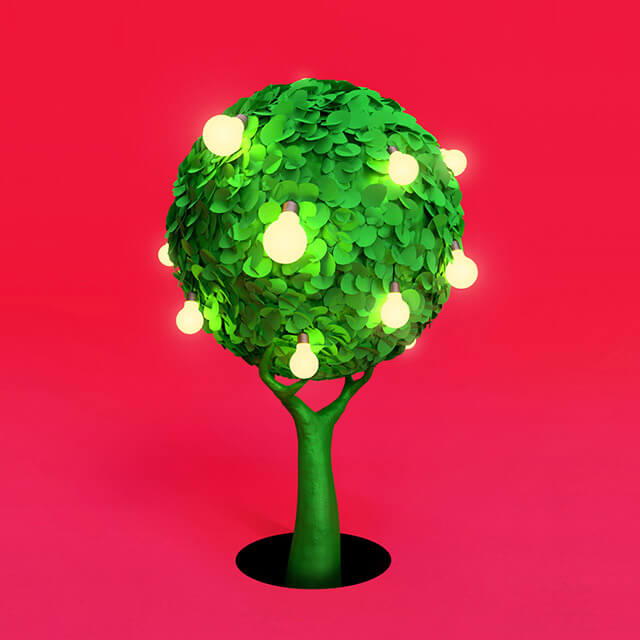 Tree with Lights
Client: Rainbow / Prism
---
Categorised in: 3D, 3D Art, 3D Illustration
The tree bears lightbulbs as fruit signifying a wealth of ideas.
3D Rendered Illustrations created for Rainbow a company who helps the advertising industry provide a better ad experience to their customers. Now Prism, the future of digital advertising.
Illustration branded for use in their online marketing, the key feature being vibrant colours.
In collaboration with Jonno Cohen.